What is the definition of a CV? (Meaning and usage of Curriculum Vitae)
You can consider your CV as your technical biography. It can be up to seven or eight pages long, depending on your experiences and achievements. It is standard for academic positions in higher education, such as college and university teaching positions. Research-intensive positions may also require applicants to submit a CV.
However, it's not just for jobs. If you are applying for an internship and have a lot of experience and achievements, showcase them in your CV. This is also true for fellowship and grant applications.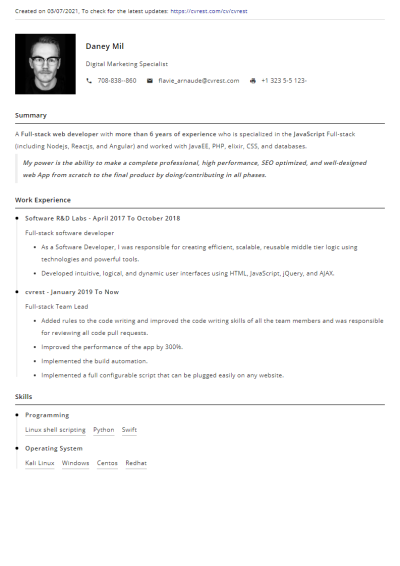 What is cvrest?
CVrest is a professional CV builder that helps you easily create, download, manage, and update your CV.
It also allows you to create your resume, cover letter, and online CV.
CVrest provides a variety of FREE professional CV templates, as well as premium advanced CV templates.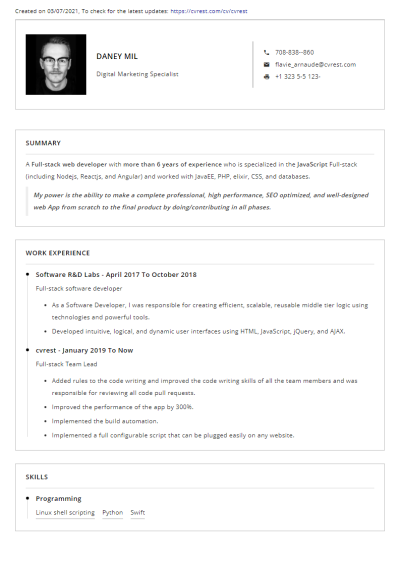 Why should you use cvrest as a CV builder?
Easy to use.

No need for software downloads.

Saves you a lot of time.

Your CV can be connected to your online CV, so once you send it, the receiver can see your updates at any time.

Keeps your CV up-to-date.

Makes your CV consistent and well-structured.

Helps you focus on important content.

You can access your information anytime and anywhere.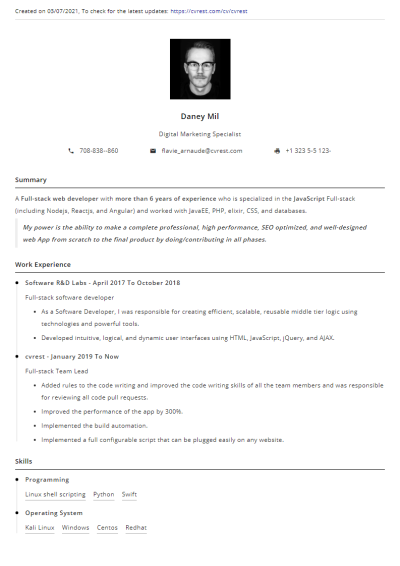 Is cvrest a free CV builder?
Yes, cvrest is a free CV builder with no restrictions.
No credit card required.

Unlimited number of CV downloads.

Unlimited number of online CV visits.

Unlimited number of CV updates.
However, there is also a premium CV builder plan that offers more advanced templates and features.